Race Swami exists to empower youth to be champions – in and out of the water for a lifetime. They provide opportunities in swimming to the underrepresented and economically disadvantaged youth in the Salt Lake area.
Raising for Swami helps scholarship many of their swimmers who are in need, and some of the money goes towards the operating costs for the team! ProSwimWorkouts was able to make a $100 donation towards their goal of raising $5000. Thanks to all of our premium members who make this possible!
Race Swami is a 501 (c) (3) non profit club serving the Rose Park, Glendale and neighboring communities of Salt Lake City's west side.
---
@raceswami glad I was able to help a little! It was all thanks to the loyal members from @proswimworkouts.

— Nico Messer (@aquadonis) August 7, 2012
---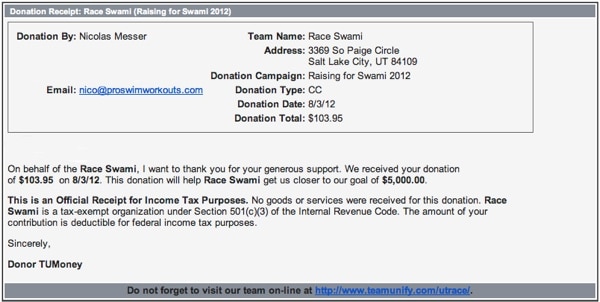 Update Oct 30, 2013: Swami 2013 Scholarship Fund
We renewed our donation to the Swami Scholarship Fund this year. Coach Matt Finnigan and his staff really make a difference!
"It's the environment. Last yr I was being bullied and wanted to quit school. This yr I'm pulling straight A's, swimming 500s & lovin' life"

— Race Swami (@raceswami) October 24, 2013