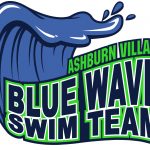 Website pvbluewave The Ashburn Village BLUE WAVE Swim Team
The Ashburn Village BLUE WAVE Swim Team located in Ashburn, Virginia, is seeking a Full Time Head Age-Group Coach. Candidate must have at least 5+ years of coaching experience preferably at the club level. This position has a direct report to the Head Coach and must be a team player.  The position is salaried and includes health benefits as well as retirement options.
Duties will include but not limited to:
Overseeing BWST's age-group program.
Plan and conduct swim practices in accordance with the Head Coach and other coaching staff.
Supervising assistant coaches.
Attending scheduled USA swim meets, as well as assist with BWST hosted meets, eventually as Meet Director.
Conduct 20-25 hours of on deck coaching per week and 15-20 hours of administrative work during which time office hours will be maintained.
Communicating with parents.
Participating in staff projects, planning & supporting team activities.
Preferred Skills and Qualifications:
5+ years of coaching experience preferably at the club level.
Bachelor's degree preferred.
Demonstrates both strong communication and administrative skills.
Proficiency in Microsoft Office software.
Ability to communicate both orally and in writing.
Strong organizational skills.
Working knowledge of Team Unify systems and Hy-Tek systems required.
Current certifications including CPR, First Aid, and Coaches Safety Training.
Must pass a background check from USA Swimming and have completed the USA Swimming Coaching requirements.
Ashburn Village is an EOE.  Send resume with at least three references along with salary requirements to Head Coach Mike Kraeuter at coachmike[at]pvbluewave[dot]com.
For additional team information please visit www.pvbluewave.com