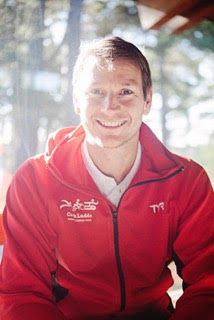 Licensierad simtränare (Svenska Simförbundet) – Elittränarutbildningen (RF/SOK) – Tränarutbildningen (Malmö Högskola)Ägare och driver Lundin Coaching & Consulting AB & parallellt arbetar han som sportchef i Simklubben Neptun Simning. Ludde har levt och andats simning i stort sett hela sitt liv, började som tränare 1999 och innan det var han framgångsrik elitsimmare i 10 år på nationell och internationell nivå. Genom gedigen erfarenhet och utbildning är han en av Sveriges mest framgångsrika och eftertraktade tränare. Han var Head Coach i triathlon vid OS i Rio 2016.

Fredrik "Ludde" Lundin is the owner & Head Coach at Lundin Coaching & Consulting AB and Head Coach of the triathlete Lisa Nordén. Since 2000 he has been working with swimming as Head Coach, Age Group Head Coach and Elite Coach in three different swimming clubs in the Stockholm (SWE) area. During this period, he has also been involved in the Swedish Swimming Federation, Swedish Triathlon Federation and the Swedish Olympic Committee e.g. as the National Team Coach and project manager.
Support Coach Ludde
Choose a premium membership and benefit from 20% off any subscription (individual or team) by using the coupon code "ludde" during registration.