Last October, we were able to make a donation towards Anthony Ervin's 2012 World Cup Tour. With this donation came a few perks which we will now give away to our premium members.
We have created 2 bundles of goodies – Bundle 1: AE logo sticker, mixed CD of Anthony's favorite songs and an AE World Cup tour t-shirt — Bundle 2: Autographed AE logo swim cap, World Cup Tour 2012 'backstage pass' style laminate, and an exclusive screen printed autographed poster (only 50 posters were made).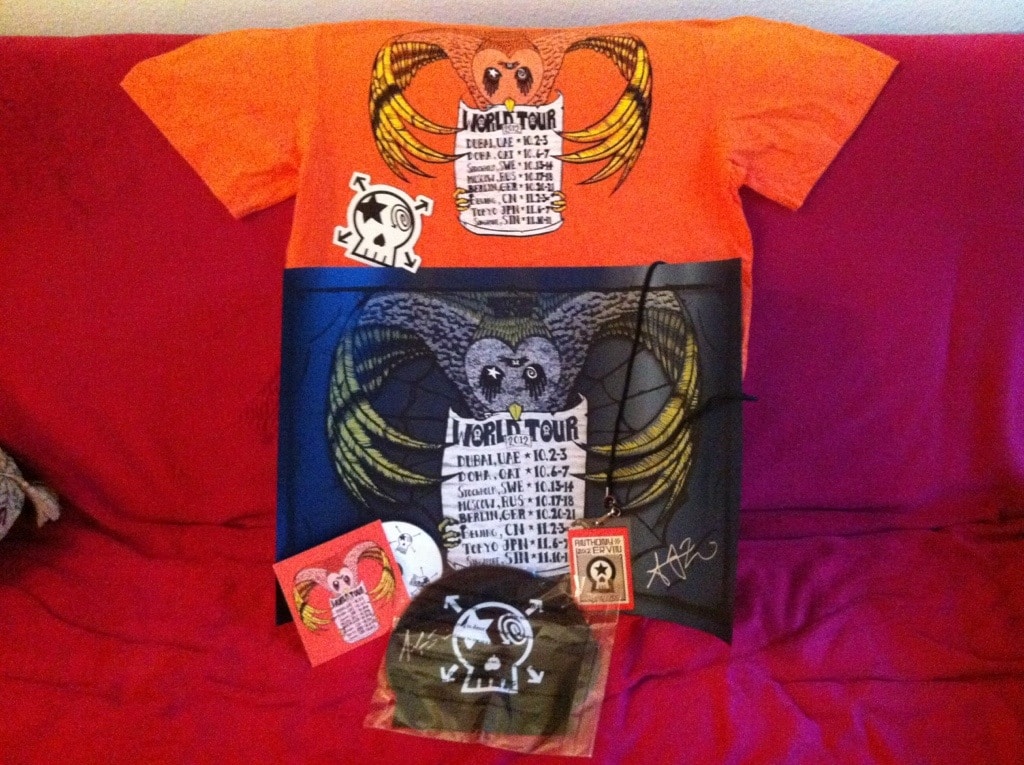 Congratulations to Keiko Johnson, winner of Bundle 1, and Kevin Weldon, winner of Bundle 2.