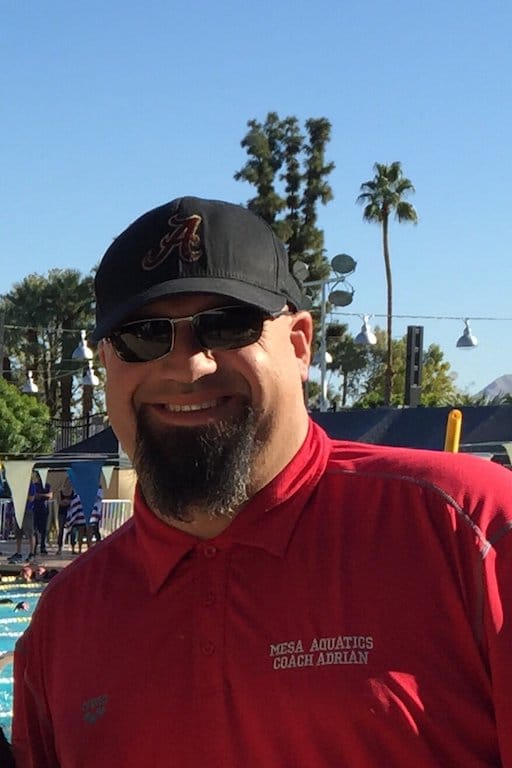 Adrian Dinis comes to MESA Aquatics with a ton of experience, both as a swimmer and coach. As a coach, Adrian was the co-founder, Head Age Group Coach and Head Coach of Rattler Swim Club, where his swimmers consistently were Top 10 in Southern California Swimming as well as Top 10 Nationally and RTLR consistently cracked the Top 5 at Junior Olympics.

Coach Adrian has seen his swimmers go on to get recruited to swim at colleges all over the United States, and have qualified for Junior Nationals, Senior Nationals, US Open and US Olympic Trials. He's even had two swimmers on the US National Team and a third swimmer was 2x American Record Holder.

Coach Adrian also worked with Bishop Alemany High School in Mission Hills for over ten years (2004-2015). He lives in Menifee with his wife, Valerie, and their two daughters, Brynlie and Baylor.
Support Coach Dinis
Choose a premium membership and benefit from 20% off any subscription (individual or team) by using the coupon code "mesa" during registration.