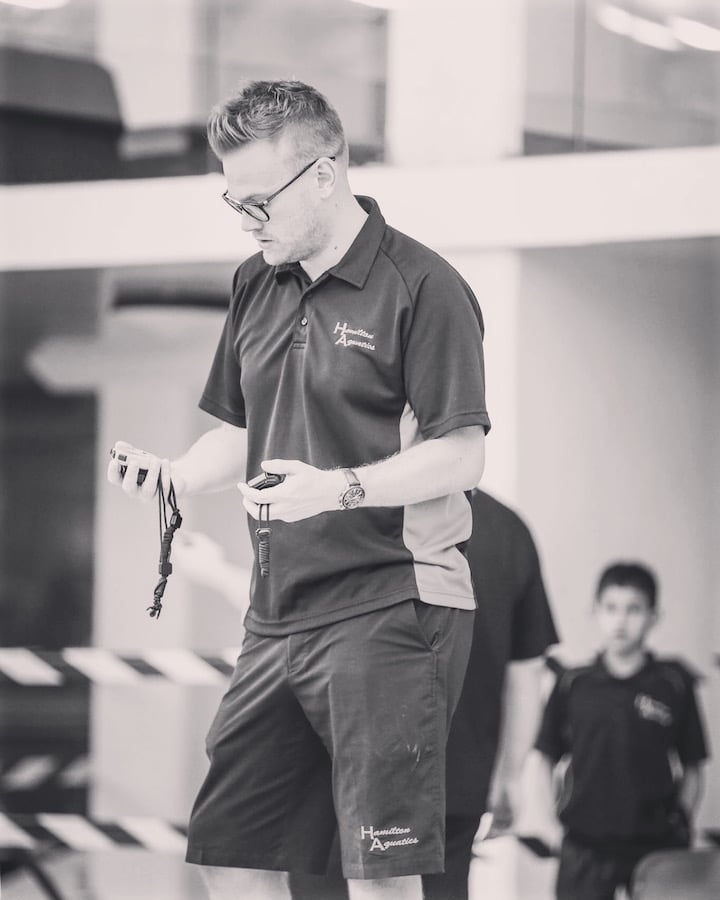 Coach Ash Morris has been the Head Coach of Hamilton Aquatics Dubai since August 2009. Since then, the academy has grown from just 80 swimmers in the club section, to 600 swimmers across all squads (250 competitive). During his time at Hamilton Aquatics, Ash has guided a young group of swimmers through to his Elite Squad, aged 14-22 years old. A testament to this success was Hamilton Aquatics winning the medal table at the 2014 British Age Nationals, something seen as a stepping stone towards further long term success.

Along this journey, Ash has coached swimmers to national Age Group, Junior, and Senior records and medals in over 30 different countries!

Many of these swimmers have now gone on to represent their countries internationally at either Junior or Senior level – a total of 18 swimmers under Ash's guidance have represented their country on talent programmes or at meets such as Multi-Nations Meets, World Cups, European Juniors, African Games, Asian Championships, South Americans, World Juniors, World Short Course and the Olympic Games for Great Britain, England, Scotland, South Africa, Poland, Latvia, Mexico, Pakistan, Algeria, Tanzania, Malta and Argentina.
Previously, Ash was the Assistant Head Coach at Mid Beds Swim Squad in England, helping several swimmers to win national medals, of whom 6 swimmers have gone on to represent Great Britain at Junior, Senior or Disability level, later in their career. It is fair to say that part of Ash's philosophy of developing athletes with the correct skill set, both in and out of the pool is reaping the rewards. His attention to detail regarding swimmers technique and his motivating interaction with his swimmers, is second to none.
Support Coach Ash
Choose a premium membership and benefit from 20% off any subscription (individual or team) by using the coupon code "hamilton" during registration.