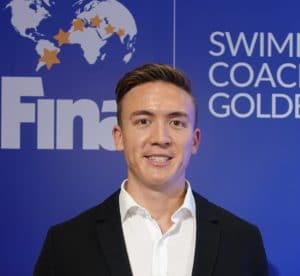 Loreto Normanhurst is excited to announce the full-time appointment of Bobby Hurley to Loreto Normanhurst Swimming in the capacity of Head Coach. Bobby brings a wealth of coaching experience to Loreto Normanhurst Swimming, having been involved in the provision and development of swimming programs to Olympic level swimmers (gold medalists), as well as National, State and Age group swimmers. He has proven experience in using a holistic approach to planning and monitoring swimming performance in both team and individual athletes to achieve performance progression and has proven success in utilising strength and conditioning knowledge for planning, periodising and managing swimmers across multiple seasons and campaigns to support performance. Hurley transitioned into the coaching ranks in 2017 leading South African Olympic Champions Chad le Clos and Cameron van der Burgh to medals respectively at the 2017 FINA World Swimming Championships in Budapest.
Bobby was long time member of the Australian Dolphins winning 24 National titles and is a former World Record holder & World Champion in the 50 backstroke. Over the years competing on the international stage, he won a total of 6 medals at the FINA World Championships.
Hurley moved to Cape Town, South Africa, to start professional coaching as Performance Manager of the Chad le Clos Swimming Academy. He was exclusively coaching Cameron van der Burgh and Danie Marais, and co-coaching Chad le Clos with mentor Andrea Di Nino and the Energy Standard International Swimming Club. Le Clos picked up Gold at the 2017 FINA World Swimming Championships in the 200m Butterfly, and van der Burgh Bronze in the 50m Breaststroke in a personal best time, and both swimmers swam personal best times at the following FINA World Cup. Marais finished with a personal best 22nd in the 5km open water event.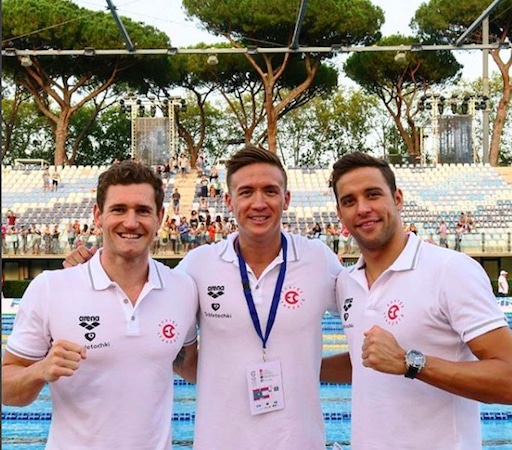 Private Coaching with World Champion Bobby Hurley
Connect & work online with Coach Bobby and use his years of experience & knowledge to work towards your goals.

If you are interested, schedule a meeting and JOIN TEAM BOBBY!
Support Coach Hurley
Choose a premium membership and benefit from 20% off any subscription (individual or team) by using the coupon code "hurley" during registration.