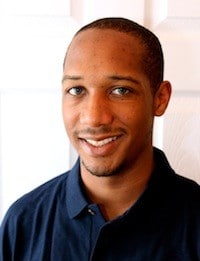 Harmilee was the Head Junior / Associate Senior Coach for YSSC and primarily responsible for developing the quadrennial training plan, used by the Junior (13-14) and Senior (15+) divisions of the program, at the Middle Tyger YMCA training site.
Coach Cousin came to Y-Spartaquatics Swim Club in 2016 from USA Swimming Silver Medal Club Ozaukee Aquatics in Mequon (Greater Milwaukee), Wisconsin where he primarily worked with the 13-14 year olds and assisted with the Senior Elite athletes.
Since the mid-2000s', Harmilee has had the privilege of inspiring young student-athletes to reach for the highest levels of achievement in the sport of swimming and use the vehicle of sport to assist in the development of their character, the discovery of their purpose and the realization of their potential. Over the course of his career, Coach Cousin has had the privilege of working with multiple YMCA National, USA-S Junior National, USA-S Senior National and U.S. Olympic Trial qualifiers.
Collegiately, Harmilee competed for the Pennsylvania State University – Erie, The Behrend College (Penn State Behrend) under the direction of Jennifer Wallace and Joseph Tristan, where he was a part of four Allegheny Mountain Collegiate Conference championship teams from 2006 to 2010. Harmilee graduated from Penn State Behrend in the spring of 2011 with a Bachelor of Science in Business Economics, a Bachelor of Science in Finance and a certificate in Financial Planning.
Coach Cousin is currently a member in good standing with the American Swimming Coaches Association (ASCA) and an associate member in good standing with the Australian Swimming Coaches & Teachers Association (ASCTA). In addition he has achieved the Level 4 Performance Certification with ASCA.
Harmilee is a native of Frederick, Maryland, USA (a northern suburb of Washington DC) and currently resides in Greenville, SC, USA.
Coaching Career:
Assistant Coach, Erie Aquatics Club (2008-2011)
Associate Head Coach, Erie Aquatics Club (2011-2012)
Volunteer Assistant Swimming Coach, Penn State University-Erie (2011-2012)
Assistant Swimming Coach, Mercyhurst Preparatory School (2011-2012)
Head Age Group Coach-North Division, Schroeder YMCA Swim Team (2012-2014)
Volunteer Coach/Intern, SwimMAC Carolina (2014)
Lead 13-14/Assistant Senior Coach, Ozaukee Aquatics (2014-2016)
Head Junior/Associate Senior Coach, Y-Spartaquatics Swim Club (2016-2018)
University of Wyoming (2018)
---
Support Coach Cousin with a premium membership. Use the coupon "GoCukes" during your registration and you will also get 20% off any subscription plan.