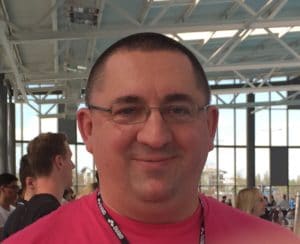 Ian Wright has been coaching national and international level swimmers for 20 years. Wright is presently the Head Performance Swimming Coach for the City of Glasgow Swim Team, one of the leading programmes in Scotland and the UK. His previous work includes stints as the Head Coach of Hatfield Swimming Club (England), Warrender Baths Club (Scotland) and as the Scottish Performance Coach at the British national training centre in Stirling (Scotland).

He has coached on many international teams for both Scotland and Great Britain and guided multiple swimmers to success at European and World Championships as well as the Commonwealth and Olympic Games.
Support Coach Ian
Choose a premium membership and benefit from 20% off any subscription (individual or team) by using the coupon code "eyerite" during registration.