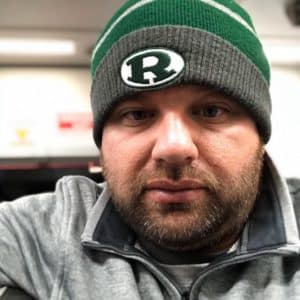 Kevin Pierce has been the Head Coach of both the boys and girls swimming teams since the 2015-2016 season. Pierce brings over 19 years of coaching experience at the high school, club and college level to the Green Raiders.

Pierce spent 2 years as an assistant coach at Cabrini College. He helped lead the program to their first ever AMCC conference championship and helped produce numerous all conference swimmers. The team grew from 15 swimmers to over 35 swimmers in his short stint at Cabrini. Before his time at Cabrini Pierce was the Head Girls Coach at Ridley and an assistant under legendary coach Kurt Slenn. He also spent 8 years as an assistant coach at the Ridley YMCA where he helped produce district, state and national level qualifiers.

He is currently a Social Studies Teacher at Ridley High School.
Support Coach Dinis
Choose a premium membership and benefit from 20% off any subscription (individual or team) by using the coupon code "ridley" during registration.