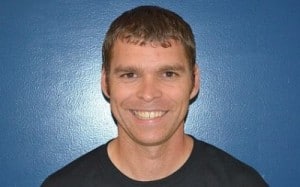 Coach Matt Davis became Head Coach of the Hudson Explorers Aquatic Team (HEAT) in 2005. He is also the Head Coach of the Hudson High School team as well as the The Director of Aquatic Director for Hudson City Schools and heads up the 4th and 5th grade East Woods Elementary PE Swim program.
During Matt's tenure the HEAT record books have been rewritten. Since 2005 there have been more than 200 HEAT team records broken during the short course and long course seasons. Matt has led the HEAT to top 3 team performances the last 2 Lake Erie short course Championships. HEAT has had 3 swimmers qualify for USA Jr. Nationals in the past 3 years. Matt was voted as Lake Erie Sr. Coach of the year in 2009 by his peers. Matt has led the Hudson HS Girls varsity team to 2011 District Championship, 2010 District Runner-up, and 5 Sectional Championships in his first 5 season and 2010 District runners up. Under the direction of Matt the Hudson HS boys varsity team were Sectional Champions in 2009, 2010, 2011 and Districts runner-up in 2009, 2011.
Since 2008 the Varsity teams had more swimmers and divers than any other team qualify for the NE District meet. During his first 5 seasons at Hudson High School the team has broken 18 varsity and pool records, 7 Swimming/Diving All-Americans, 20 Academic All-Americans, and 30+ All-State performances.
This short bio was taken from the HEAT website. You can read Coach Matt's full bio on the Hudson Explorers Aquatic Team website. Follow Coach Matt and HEAT on Twitter at @HHSswim.
---
Support Coach Matt with a premium membership. Use the coupon "HEAT" during your registration and you will also get 20% off any subscription plan.