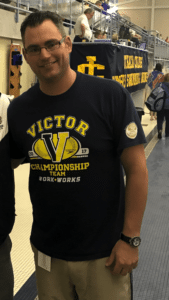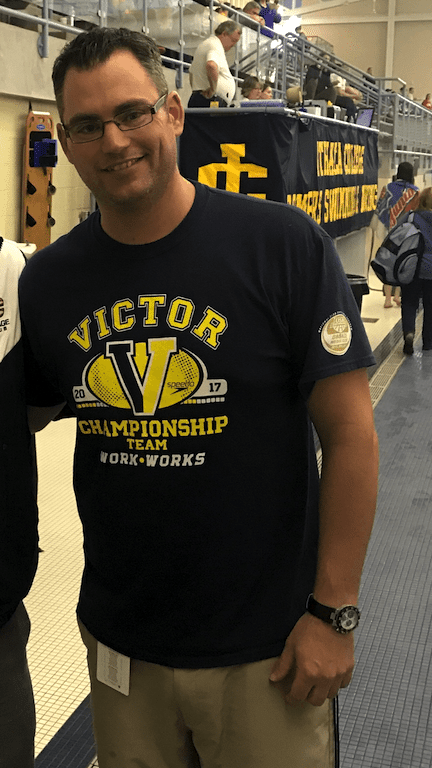 Coach Mike Murray rejoins Victor Swim Club as the Program Director and CEO in September 2019 after heading Islanders Aquatics for the past 2 years. Mike has coached every level of swimming; from the lesson program through Masters and is a Private Instructor. Coach Mike is a Certified Pool Operator, American Red Cross Lifeguard Instructor, USA Swimming Coach Member & American Swim Coaches Association Level 5 Certified Coach, which places him in the top 2% of all American Swimming Coaches.

From 2017-2019 Islanders Aquatics reached new heights at the Local, Regional and National levels. IA swimmers helped cement the highest VCC score in club history, we as well as having the team's 1st ever Junior National qualifiers, led by George Kalletta, who finished 16th in the 400 IM with a club record of 3:56.41. Islanders finished in the top 10 as a combined team at the 2018 Speedo Sectional Series in Buffalo, NY; led by the women's team which finished 5th overall.
"I look forward to continuing to provide the very best programming for our community and I'm honored to work with our amazing athletes and staff. At Victor Swim Club we seek to inspire each athlete to reach their full potential while learning to dedicate themselves to achieving excellence in the pool, but more importantly, in life. This team is predicated on developing the whole athlete and finding enjoyment in the sport. Our focus is to create an environment where success is inevitable."
Coach Mike graduated from St. Lawrence University in 2005 with a degree in English and minor in Education. He is the proud father of Claire and Finn Murray resides in Victor, NY with his fiance, Nikki and her 3 children Makayla, Savannah and Madison.
Support Coach Mike
Choose a premium membership and benefit from 20% off any subscription (individual or team) by using the coupon code "victor" during registration.