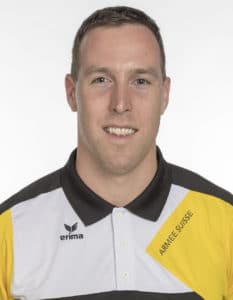 After 14 months living and working in Scandinavia, Nico has returned to Switzerland and taken on the role as Head Coach with Swim Regio Solothurn. Over the coming two years, he will also pursue a Masters Degree in Business Information Technology.

Having accepted the position of Elite/Head Coach of Bergensvømmerne in the summer of 2019, Coach Nico started working with the team in Norway in November, following a transition period from his previous position with Simklubben Poseidon in Lund (SWE) where he was primarily working with the SUM-Sim group. The prior two seasons, Nico has been the Coach for the Swiss Armed Forces High Performance Program working with athletes of the Swiss Swimming National Team. During this time, Nico also collaborated with SC Kreuzlingen, acting as their interim Head Coach for the better part of the 2017-2018 season.
Leading into the Rio Olympics, Nico has been coaching the Elite group of the Limmat Sharks alongside Head Coach Dirk Reinicke for two seasons. During this time, he has also been working with some of the Age and Developmental groups. From September 2011 to August 2015, Coach Nico was the Head Coach of Vevey Natation. Prior to becoming the head coach in Vevey, Nico worked with swimming great Gary Hall at The Race Club in the Florida Keys. During his time in Florida he also served as an Assistant Coach to Mark Hill and Jon Olsen for the Florida Keys Swim Club.

Nico holds a degree in Computer Science Management from the University of Applied Sciences in Geneva and is the Founder of ProSwimWorkouts.
Recent Workouts by Coach Nico
Support Coach Nico
Choose a premium membership and benefit from 20% off any subscription (individual or team) by using the coupon code "psw20" during registration.