Swim Strong Foundation is a 501(c)(3) not for profit whose mission is to save and change children's lives. Swim Strong Foundation save lives by offering low to no cost swim lessons to children whose families cannot afford them.
Swim Strong Foundation saves and changes lives through the great sport of swimming
Since the Fall of 2009, Swim Strong Foundation has provided more than 2,400 lessons with over 800 scholarships (worth over $188,520 in services) to children so they can be water safe and gain better swimming skills.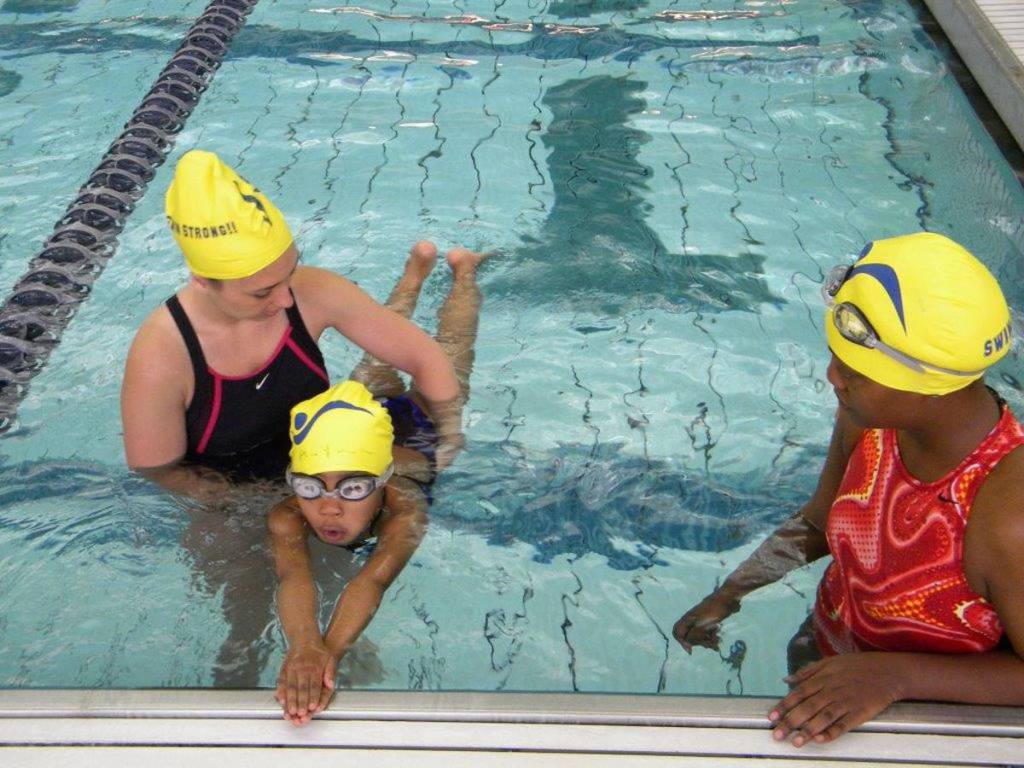 Swim Strong Foundation changes lives through teaching life lessons such as self discipline, goal setting, teamwork, leadership, perseverance and resiliency through our competitive swim program; lifeguard training and sports clinics.

They support community-based swim programs that guide children toward healthy lifestyles through exercise and competition, provide financial assistance to ensure children have access to swim lessons, and supply expertise and support to organizations that promote competitive swimming.
Helen Coyne Memorial Scholarship
Coach Helen Coyne was a pillar of the Woodside community and Swim Strong Foundation founder Shawn Slevin is proud to be one of Helen's Girls. Back in the 1960's athletic programs for girls were rare. She fought to ensure that young girls had the same opportunity as the boys to learn and compete through the sport of swimming.
The above text was taken and adapted from the Swim Strong Foundation website.
Please visit their website for complete information on the foundation and how you can help.
Thanks to all of our premium members who make this possible!
Donation History
Aug 2021: $150
Swim Lessons Program
Apr 2017: $100
Swim Strong Foundation 10 year anniversary
Nov 2016: $100
Helen Coyne Memorial Scholarship
Feb 2016: $100
Swim Lessons Program
Nov 2014: $100
Swim Lessons Program