Jeff joined Rose Bowl Aquatics in August of 2003 and became Head Coach in August of 2004. Jeff was recently diagnosed with Stage 4 Lung Cancer.
Passionate about his family, his TEAM and swimming, Jeff is committed to fighting cancer and living his life to the fullest. Jeff has said that his two biggest goals as he looks forward are:
To fight for every hour, every day, every year that he can get out of life.
To do everything he possibly can to put Kristine and Trenton in the best place possible for the future.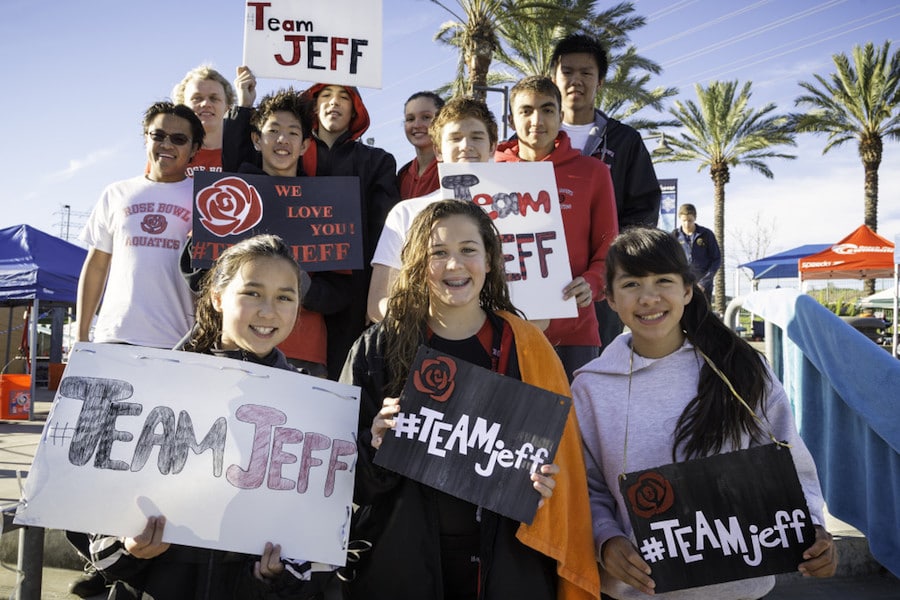 Rose Bowl Aquatics has created the #TEAMJeff website, where make a donation or buy our #TEAMjeff t-shirts, if you're interested in helping to cover Julian's medical expenses.
---
Coach Julian isn't part of our contributors but has shared many workouts and ideas with us over Twitter. He also embodies the reason behind PSW with his tumblr blog where he shares many workouts and insights from his daily activities at Rose Bowl Aquatics.
Thanks to our growing community supporting PSW with a premium membership, we were able to make a donation of $200 to support Coach Julian and his family.

Please join us is supporting #TEAMjeff.