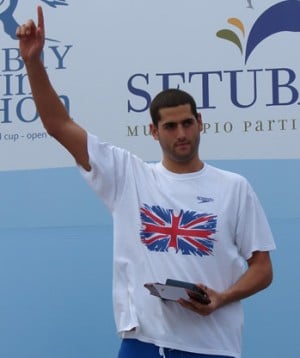 Alan was a member of the British Swimming team from 1997 until his retirement in 2008. During that long spell as a top international swimmer, Alan represented Great Britain at 6 World Championships from 2003 to 2008 – winning a silver medal in Dubai in 2004.

He also competed at 3 European Championships one in the pool and two in Open Water – winning a silver medal in Madrid 2004. He also was a 10 time British Champion at 1500m in the pool and 5km and 10km Open Water, and a multiple World Cup Stage winner and twice European Cup Champion. Since his retirement from elite competitive swimming, Alan has quickly grown a reputation as one of the top young coaches in the UK having previously done some progressive work at two clubs. Alan then moved to his current position at Ellesmere College Titans. During this period he's coached as part of the German World Championships team 2009, Lead Coach for Great Britain Berlin European Championships 2013, Head Coach England Talent program.
Since Alan's arrival the Titans have gone from strength to strength with 15 international swimmers in the past 3 years, breaking 10 British Age Group Records in the last 12 months, more than any other club in the UK. The futures bright for not only the coach but also the team.

Alan stand's by the quote "Hard work beats talent, when talent doesn't work hard".

I'm a firm believer in hard work, I wasn't the most talented swimmer but I would work until I couldn't do anymore. I have this ethos in my coaching but with a broader outlook on the capabilities of each individual swimmer I coach. My goal is to coach at the very top but also help these young adults achieve their individual goals in the process.
Support Coach Bircher
Choose a premium membership and benefit from 20% off any subscription (individual or team) by using the coupon code "psw20" during registration.