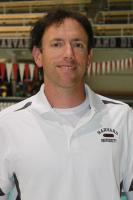 Christopher J. Morgan is Head Coach and Director of Operations of Crimson Central working with all training groups. Chris Morgan brings over 20 years of coaching experience to Boston and New England Swimming. He began his coaching career as a volunteer assistant at Stanford under the late Richard Quick. Most recently, Morgan served as Head Coach of the legendary Gator's Swim Club (formerly Bernal's Gators). Morgan coached fifteen years in Switzerland with 4 years as the National Team Coach including the 2008 Olympic Games. He also did stints at Harvard and North Shore Y.
This short bio was taken from the Crimson Aquatics website. Follow Chris on Twitter at @swim4chris.
---
Support Coach Chris with a premium membership. Use the coupon "Crimson" during your registration and you will also get 20% off any subscription plan.