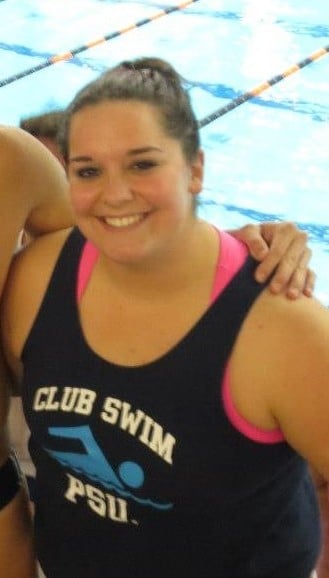 Georgia Reiner is the Senior Coach for the Penn State Club Swim Team in University Park, Pennsylvania. Georgia has been teaching swimming since 2006, and coaching since 2011.
In 2012, the Penn State Club Swim Team placed 7th out of over 50 teams in the East Coast Collegiate Swim Club National Championship.
Georgia has coached all age groups and levels – ranging from those just starting to swim competitively at age 5, to age group swimmers, to college students and former varsity swimmers, to even masters-level swimmers.
This bio was provided by Coach Reiner. Follow her on Twitter at @Joejuh_Peach.
---
Support Coach Reiner with a premium membership. If you use the coupon code below, you'll get 20% off any subscription plan and your investment will go 100% to Coach Reiner.