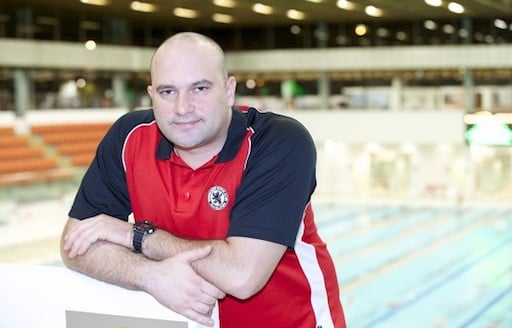 Kostas is presently the Performance Coach of Warrender Baths Club, Scotland's premier club team.

Kostas has been coaching Warrender's top squad since August 2016 after he progressed within the club from coaching the Age Group squad (2012-13), the National girls squad (2013-15) and the Junior Elite squad (2015-16).

Over the course of past 2 years, Kostas has coached swimmers to World and European Juniors, Commonwealth Youth Games, European Youth Olympic Festival as well as World and European Para Swimming championships.
Kostas has completed his postgraduate studies (MPhil) in the area of Swimming Biomechanics at the Centre for Aquatic Research and Education of the University of Edinburgh. His previous coaching experience (2005-2012) was with one of the leading swimming clubs in Greece (AC ARIS) where he contributed to the national and international successes of the club. Kostas was also a national level competitive swimmer for more than eight years.
Recent Workouts by Coach Kostas
Support Coach Kostas
Choose a premium membership and benefit from 20% off any subscription (individual or team) by using the coupon code "warrender" during registration.