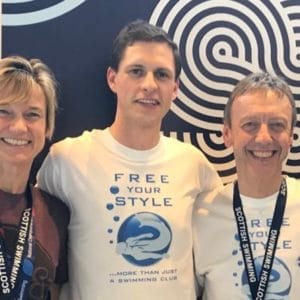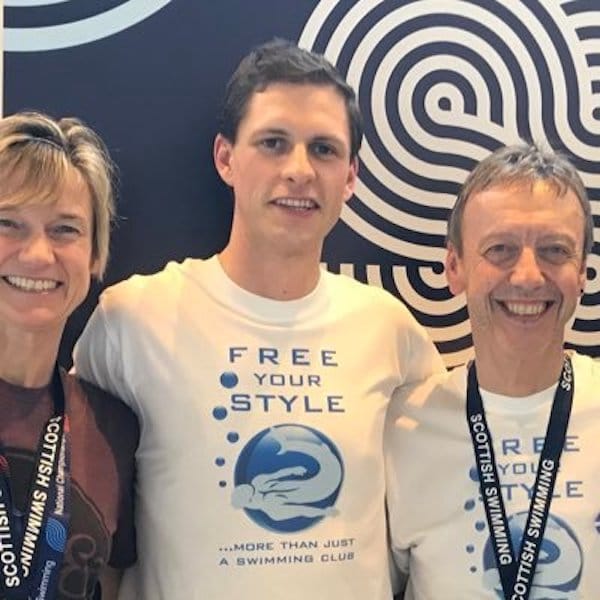 I have been coaching for the past decade, since 2009, involved initially with assisting and, thereafter, leading the junior squads at a small town club in the North East of Scotland, UK – the Forres Bluefins.

The squads ranged in age and ability from between, 6 and 13 years old, competitive swimmers and beginners. This set me up with a skill set for moving on to assisting with coaching the club's senior squad – swimmers aged between 11 – 18 years of age. The club's athletes included local, regional and national competitors.

I led a number of the squad sessions and, also acted as the Assistant Coach, under the club's long-standing and knowledgeable Head Coach. Eventually, I ran a number of sessions independently and, additionally, I provided poolside training for a number of assistant coaches.
Thereafter, I found myself coaching alongside one of the most experienced coaches within Scottish Swimming at Perth Swimming Club, Scotland, UK. This was by far the largest club I had worked with and, consisted of development Age Group swimmers to Commonwealth athletes, as well as an Olympic medal-winning swimmer.

Although it was highly beneficial to work with such high-class sportspeople, and, indeed, I learnt a lot about the management of large squads, it opened my eyes to the extent of the lore, dogma and pseudoscience which exists within the swimming world.
Free Style SC … more than just a swimming club!
Thus, it was very fitting that I should find myself move on to my current club, Free Style Swimming Club. The club bases utilises an evidence-based approach employing scientific rationale and, experimentation! It's a club employing tomorrow's science, today. It is predominately a sprint club and conducts training using adaptions of ultra-short race-pace training.

In addition to my coaching, I have a background as a researcher in medical and sport science. I use this experience to critically appraise said research related to the sport – attempting to debunk some of the many dogmatic practices currently used by coaches. I can often be found on Twitter engaging in respectful, yet critical, debates with other coaches on swimming science.

Finally, I wish to share a mantra of mine which I would implore all coaches to use; directly from philosopher Bertrand Russell:
"In all affairs it's a healthy thing now and then to hang a question mark on the things you have long taken for granted."
When is the last time you hung up some question marks?
Recent Workouts by Coach Stuart
Support Coach Stuart
Choose a premium membership and benefit from 20% off any subscription (individual or team) by using the coupon code "freestylesc" during registration.