This spreadsheet is what I use to plan my season. It has a column for "Daily Yardage", "Kick Yardage" and "Fast Yardage". It will also then compute the totals for the entire week. I find this tool the most effective way to plan out a season.
Of course adjustments will be made here or there but for the most part I know exactly what I want to do before I sit down and write workouts for the week.
Below is a preview of the excel file that you can download.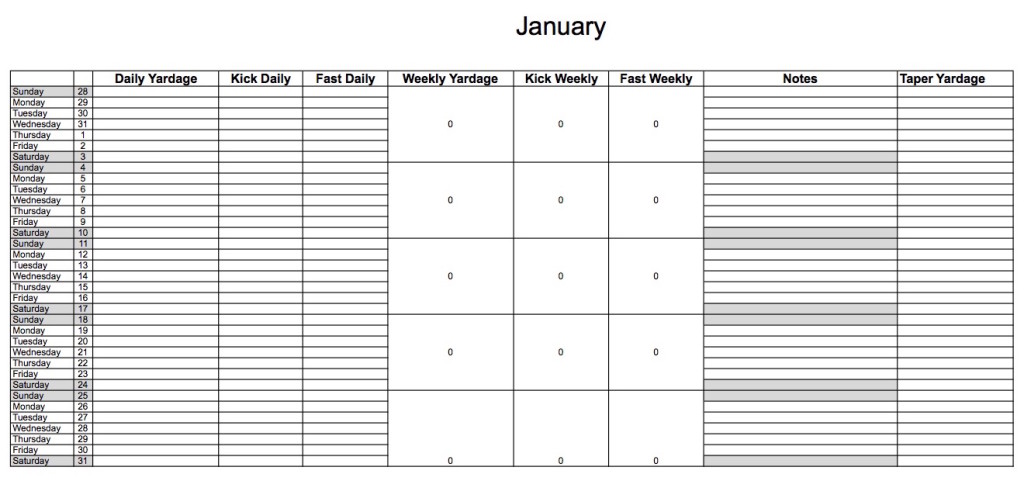 This free resource was provided by Ridley High School Head Coach Kevin Pierce.