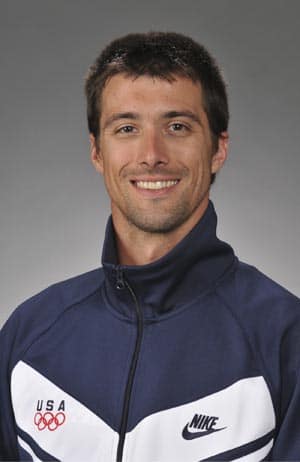 Paul Yetter became NBAC's Head Senior Coach in November 2016. Prior to the Fall of 2016, Paul was the Head Coach of T2 Aquatics (Naples, FL 2010-2016), an Assistant Coach at Auburn University (Auburn, AL 2009-2010), NBAC's Head Senior Coach (2004-2009), and NBAC's Harford Site Lead Coach (2002-2004). During the 2001-2002 season, Paul gained experience assisting National Coach of the Year Bob Bowman with a variety of NBAC's training groups. Yetter has guided 12 different athletes to a No. 1 National Age Group ranking, setting over 75 National Age Group Records in the process.

A 7-time member of USA Swimming's National Team Coaching Staff, Paul has represented the USA as an Assistant Coach at the 2008 Olympic Games, the 2007 Japan Open, the 2006 Pan Pacific Championships, and the 2005 World Championships. Additionally, Paul has served as the Head Women's Coach of the 2007 Pan American Games, and most recently as the Head Men's Coach for the USA's Youth World Championship Team at the 2013 Youth World Championships in Dubai, U.E.

Coach Yetter's athletes have represented the USA in every major International Competition, winning medals at the Olympic Games, Paralympic Games, World Championships, Pac Pacific Championships, World University Games, Pan American Games, Junior Pan Pacific Championships, and the FINA World Youth Championships.
For his efforts in coaching, Yetter was named the 2007 USA Swimming Developmental Coach of the Year as well as the 2007 United States Olympic Committee Developmental Coach of the Year for all Olympic Sports.
Support Coach Yetter
Choose a premium membership and benefit from 20% off any subscription (individual or team) by using the coupon code "nbac" during registration.