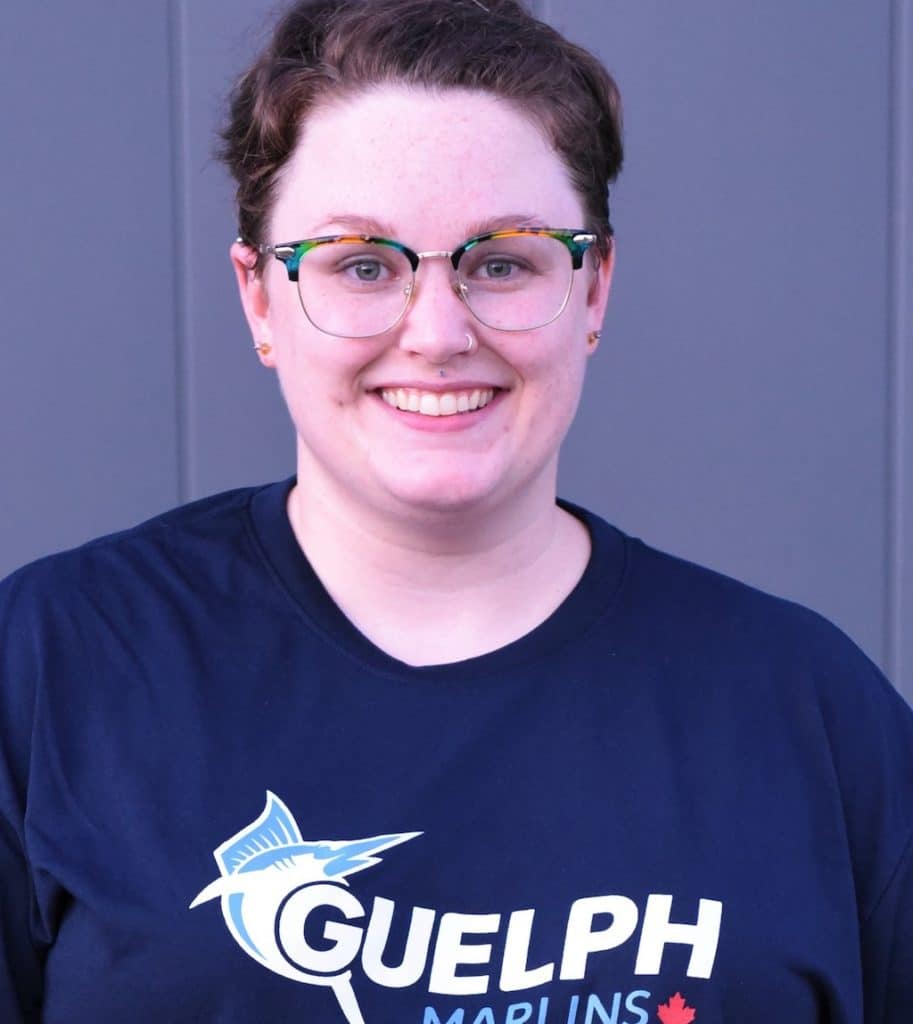 Sarah MacDonald is a Level 3 trained Coach with 17 years experience. When it comes to swimming, above all else, Sarah values effort, fun, and personal development.

Sarah swam with the Thompson Northern Torpedoes in Thompson, Manitoba for nine years before starting her coaching career with the same club. While studying at University of Manitoba, Sarah coached for the Sherbrook Sharks, U of M Mini Bisons, and also started the Fort Garry Barracudas Masters team. The Fort Garry Barracudas Masters team also competed in the sport of lifesaving in its off-season as the Fast + Good Lifeguard Club.

In 2013, Sarah made the move to Victoria, BC where she lived and coached for four years: one year with Pacific Coast Swimming and three with Island Swimming. After that, she moved up island to be the Assistant Head Coach of the Campbell River Killer Whales, where she coordinated swimming lessons and advanced the 12 and under program to produce technically sound young athletes.

Since 2019, Sarah has been the Head Coach of Sault Surge Aquatic Team in Sault Ste. Marie, ON, where she worked directly with athletes qualifying for regional, provincial, and national championships.
Sarah coached four swimmers to Canadian Trials in 2019 and had five qualify for the 2020 Olympic Trials, with one swimmer finishing in the top 12 at the condensed and rescheduled event held in June 2021. Sarah's coaching style is firmly planted in the Appropriate Athlete Development model, and she believes technique and mental performance, above all else, are the keys to success in swimming.

Sarah graduated with a Masters of Education in Coaching Studies through the University of Victoria in May 2019, where her main research focus was mental performance strategies for young athletes.