The Swedish Center for Aquatic Research is happy to welcome you to the World Aquatic Development Conference. The 2023 conference will present a fantastic lineup of innovative scientists, coaches, and elite athletes.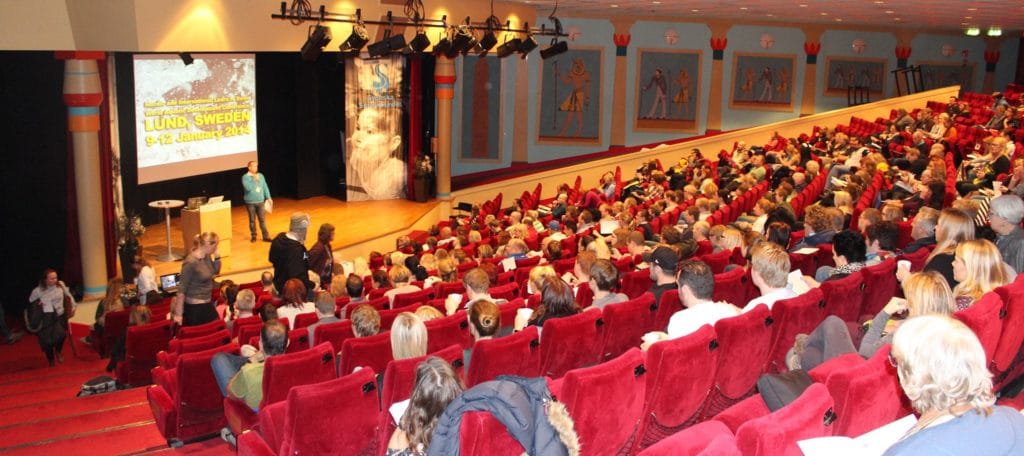 At WADC you get a unique possibility to extend your network of swimming, get new knowledge, new ideas and get inspired by speakers and by meeting other participants. We will have interesting speakers, workshops, discussions, exhibitors and lot of possibilities to meet new colleagues of swimming.
Competitive Swimming
At our competitive track we will take a closer look on how to close the gap for swimmers from youth to elite level, different aspect of coaching and how to use science, analysis and testing in the training. We will also get insight in important issues in international governance and how this affects you as coach and your swimmers.
These speakers are ready to present at WADC Competitive Swimming: Adrian Radulescu (ROU), Tom Rushton (CAN, Energy Standard), Doug Wharam (US, Nashville Aquatic Club), Eva Piatrikova (SLO, PhD in Applied Physiology), Craig Lord (UK), Milton Nelms (USA) and Kathie Wickstrand (USA)
Learn to swim
At learn to swim we will look into different ways of learning movements and get new experiences from the water. How do you best learn movements (in the water) and is the way you learn to swim the best way? The water is an environment that gives other possibilities for learning than you get on land. Through exploration end experimenting and using your sensation you can learn. But it could also make learning impossible if you are not used to this environment. Do you get other experiences from swimming outdoor than in a pool?
These speakers will present at WADC Learn to Swim: Jo Wilson (UK, Aqua Sensory), John Mogensen (DEN), Andrea Andrews (UK), Kerstin Uvnäs Moberg (SWE), Håkan Larsson (SWE), Gunn Nyberg (SWE), Milton Nelms (US), Dagmar Dahl (NOR)
Conference Details
When: January 12-15, 2023
Competitive Swimming will start Thursday the 12th of January at 13.00 and end Sunday the 15th January at 15.00. Learn to swim will start Friday the 13th of January at 09.00, and end Sunday the 15th at 15.00.
Where: Scandic Star Hotel (Lund, SWE)
Pricing: Competitive Swimming is 4'995 SEK; Learn to Swim is 4'050 SEK
After the 1st of November the price will rises with 500 SEK for each conference track. The conference fee includes the conference, conference material, 3 lunch and coffee breaks.
Are you a premium member of PSW? Log in through the member area, come back to this announcement, and find a special discount code giving you 500 SEK off the registration fee.
Tickets: https://www.wadc.sweaquatics.com/#ticket
Visit the conference website or download the official flyer for the 2023 World Aquatic Development Conference with all confirmed speakers and more details about the event.