Burton Amateur Swimming Club is looking for companies and individuals to sponsor a swimmer for a year.
This year the swimmer will receive a named hat and water bottle. They will also benefit from improved coaching and new equipment funded from the sponsorship. BASC is looking for donations of £25 for 1 swimmer, £45 for 2 swimmers or £90 for 4 swimmers.
Part of the donation from last year was put towards our senior swimmers (all under 18) who undertook their ASA Level 1 Teaching Certificate. It is hoped with a national qualification and experience gained at the club that it may lead to future employment.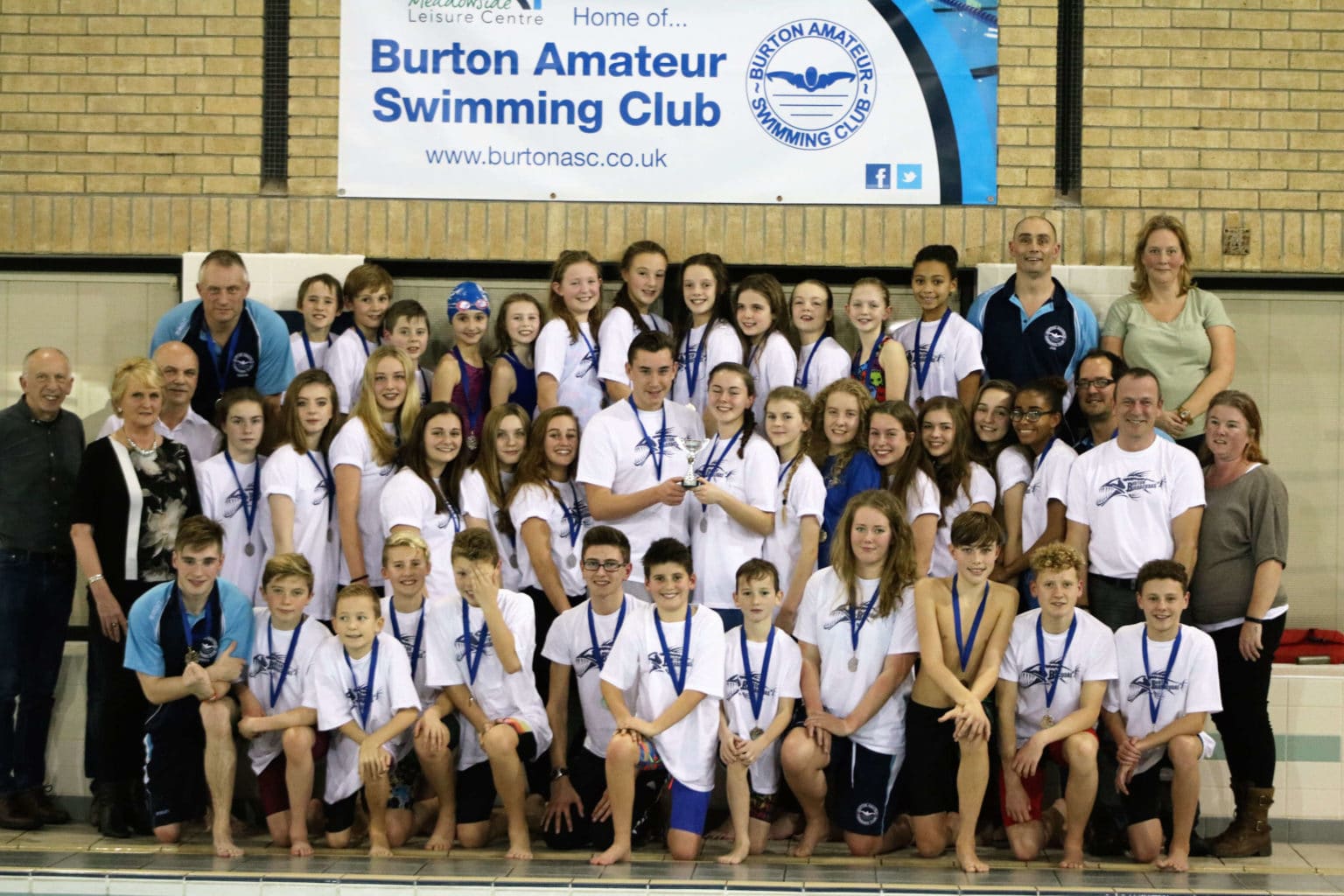 Your sponsor advert will appear on their club website and your company logo on the notice board at the Meadowside Leisure Centre (visible by all members of the public that use this facility). Your information will also appear in any programmes produced by BASC during the year. The club has increased the amount of home galas in 2017 so even more spectators will see your logo!
---
ProSwimWorkouts is excited to take on sponsorship for 8 swimmers from BASC
and support this novel and innovative a fundraising idea.
Thanks to all of our premium members who make this possible!
Donation History:
First year donation of $200 in February 2017.
Second year donation of $250 in July 2018.
---
About Burton Amateur Swimming Club
BASC currently has 160 members aged from 7 to 50+ who swim for fun, fitness and competition. The club swims four times a week at both the Meadowside Leisure Centre, Burton and Repton School. BASC swims competitively in both the Staffordshire and Leicestershire leagues, Open Meets and Staffordshire County Championships.
If you or your company are interested in sponsoring a swimmer at Burton Amateur Swimming Club then please contact their Fundraising Officer Craig Day.