December is the month where we look back on everything that has happened on the platform and prepare to wrap up the year. For the swimming community, the last month of the year will provide opportunities to spend a few days away from the pool with family and loved ones before indulging into the traditional holiday training.

Our analytics continue to show steady pageviews for the PSW platform during December. When drilling down a little deeper into these numbers, we see a yearly recurring trend of searches and click-throughs for versions of 100x100s. Following is a short list with links:
– The Swim Brief – The Legend of 100x100s
– 100 x 100's on the 100
– Jan 1, 2012 – Vevey Natation (Camp Luxembourg)

We were excited to welcome Green Bay Swimming & Diving Head Coach Alex Lewis to the contributor ranks during this last month of the year. And we look forward to going into more details on what was hot and what wasn't in our upcoming "Year in Review". For now, we are happy to share our usual popular workouts of the month.
Quote of the Month
You may already find many of them as part of our workout posts (or included in the PDF downloads) but we want to share some of our favorites during our monthly report.
Popular Workouts
These workouts have been popular during the month of December.
Which one was your favorite?
Find all workouts and resources in our archives.
Current Funding Levels
We supported the swimming community with a total of
$31'635
With the help of our premium members and partners we are making a difference!
PSW has given back to coaches, athletes and foundations on all levels.

Are you not benefiting of our premium memberships yet?
Join as an individual or team today!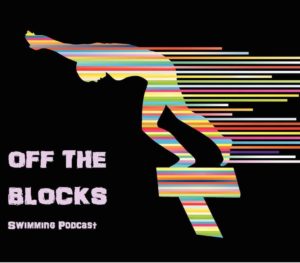 Support the Podcast with a premium membership for our platform at 40% off regular pricing using the coupon code "offtheblocks".
Support The Poolside Pass with a premium membership for our platform at 40% off regular pricing using the coupon code "thepoolsidepass".
Newsletter
Want our monthly most popular workouts and other news delivered to your inbox?
Subscribe to our Newsletter below!