September was back to the pool after the summer break and slowly ramping up training again to prepare for the first short course meets of what we all hope to be a "regular season" post pandemic. Unfortunately, teams now already have to worry about the global energy crisis and deal with some small impacts on their daily business.

September is also a fun time for coaches with plenty of opportunities for continued education by attending conferences during this "off-season" month. ASCA held their World Clinic in Las Vegas and the SCTA held the SWIMCON at the Gold Coast. Our own Coach Nico was attending the conference in Australia and also spent a few weeks Down Under visiting with teams and sharing swimming knowledge with coaches in Sydney, Canberra and Brisbane.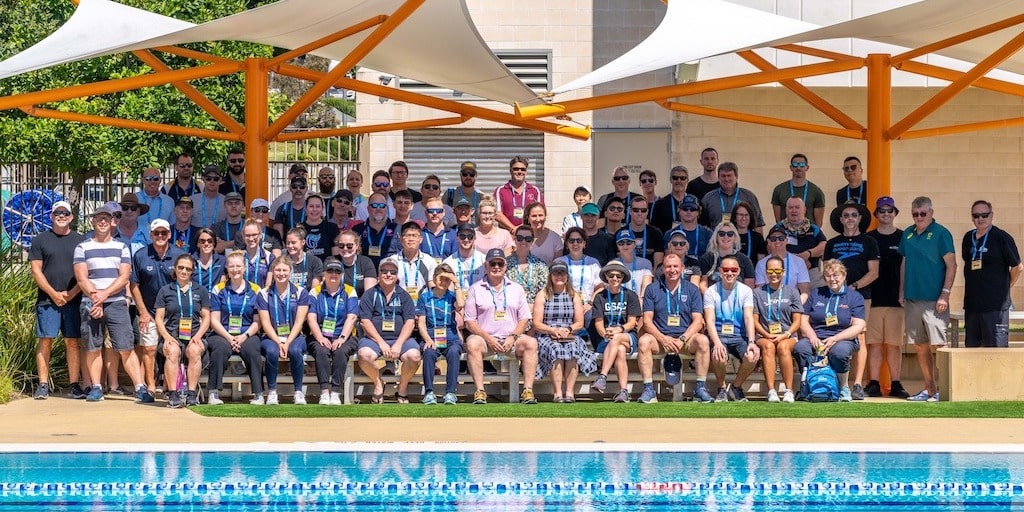 One resource we would like to share with all of you from this time is the "Swimformation Cones" by Coach Clive Rushton. Those were part of a very interesting little booklet that is no longer available for purchase but made available as PDFs by Clive's son Coach Tom Rushton.

Great news for swim coaches also emerged at the start of the month with the announcement of the cross atlantic partnership arrangement between the British Swimming Coaches Association (BSCA) and ASCA as well as the launch of their new education platform "Coach out of Water".

Looking at our own "performance" during the month of September, we were happy to see increased interest and maybe need for workout ideas as our indicators were all showing positive numbers. We had just over 3'000 users on the platform accumulating just below 9k pageviews.

Revenue from our premium subscriptions equaled 156.00 USD and allowed us to make a donation to the Ridley Swimming and Diving Boosters campaign to help the team raise money for their upcoming swim season.
Upcoming Conferences
As a "service" to the swimming coaches, we want to share some of the upcoming opportunities to attend conferences and learn from the best in our sport.
– Petro-Canada Sport Leadership sportif conference, Nov 10-12, 2022 in Ottawa (CAN) or remote
– ASCA Pacific Swimming Coaches Clinic, Jan 6-8, 2023 in Napa Valley (USA)
– World Aquatic Development Conference, Jan 12-15, 2023 in Lund (SWE)
Quote of the Month
You may already find many of them as part of our workout posts (or included in the PDF downloads) but we want to share some of our favorites during our monthly report.
"Hard work spotlights the character of people: some turn up their sleeves, some turn up their noses, and some don't turn up at all."
-Sam Ewing
Click to Tweet
Popular Workouts
These workouts have been popular during the month of September.
Which one was your favorite?
Find all workouts and resources in our archives.
Current Funding Levels
We supported the swimming community with a total of
$32'435
With the help of our premium members and partners we are making a difference!
PSW has given back to coaches, athletes and foundations on all levels.

Are you not benefiting of our premium memberships yet?
Join as an individual or team today!
Newsletter
Want our monthly most popular workouts and other news delivered to your inbox?
Subscribe to our Newsletter below!